The Custom Rod & Reel legacy began over 45 years ago when Tom Greene opened the doors on June 6, 1976.
Through a passion for fishing, specifically Snook fishing, Custom Rod & Reel was established as the go-to local fishing gear and tackle shop in South Florida. Our commitment to innovation transformed our local tackle shop into one of the premier tackle stores in the country. We have become recognized as a leader in the custom-built fishing rod industry and have produced sets of rods for customers around the entire world.  Our team specializes in developing innovative products and services with one goal in mind: catch more fish. Tom had over 60 years of experience before he retired in 2019 to enjoy his passion for antique fishing tackle.
Custom Rod & Reel is currently led by long-time employees and fishing experts committed to building the best rods on the market and offering the highest level of service to each and every customer.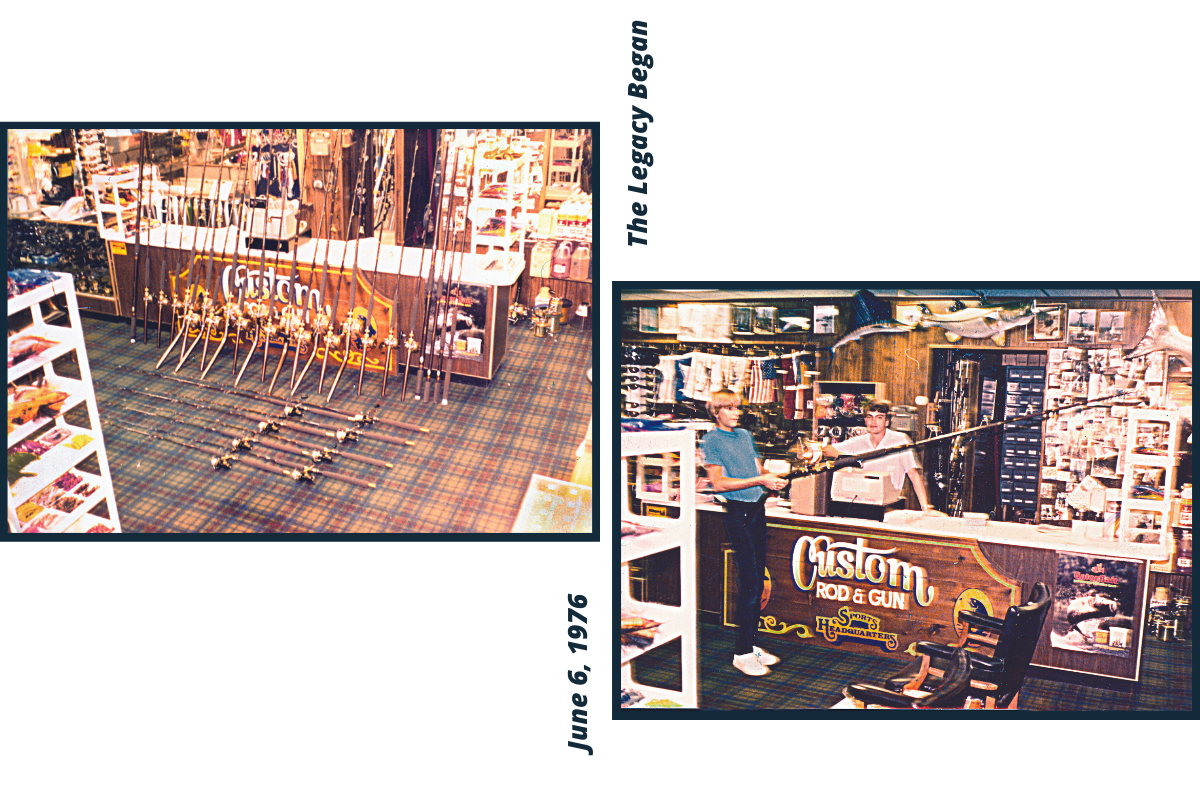 OUR SOUTH FLORIDA ROD AND REEL STORE
Our store, the leading tackle outfitter and reel service center, has been servicing South Florida for over 45 years. Our staff and local builders are experts in building custom fishing rods, servicing reels, and rigging lures.
We carry top brands including Shimano, Penn, Accurate, Yeti, Costa, AFTCO, Lindgren Pitman, Hooker Electric, Daiwa, and more, to help you catch target species such as Dolphin, Sailfish, Tuna, Wahoo, Marlin, Snapper, and Swordfish. We carry a wide range of fishing gear inventory for your offshore and inshore fishing needs.
STOP BY FOR FISHING TIPS AND TRICKS
Custom Rod & Reel takes pride in what we do, and we prioritize customer support.  We are always happy to share the latest fishing report, teach a new knot to a customer, or just tell fish stories.  Our fishing rod and reel store is the go-to place for high-quality gear and services, including rod repair, reel repair, spooling reels, rigging lures, and rigging baits. Not only can you purchase top-quality in our store, but we offer fast, reliable shipping when you purchase online. If you want performance fishing gear or tips, stop by our Lighthouse Point store location or contact our custom rod builders today!