Build Your Next Fishing Rod With Custom Rod & Reel
Through our passion for fishing and years of experience, Custom Rod and Reel has been established as South Florida's trusted tackle shop and custom fishing rod builder. Our team is led by long-time industry experts that are committed to helping customers build the finest custom fishing rods on the market.
Built to Last 
We use the best components available and are confident in our builds. Not only does building custom carry its benefits but Custom Rod & Reel offers a limited lifetime warranty on all of our Custom Rods.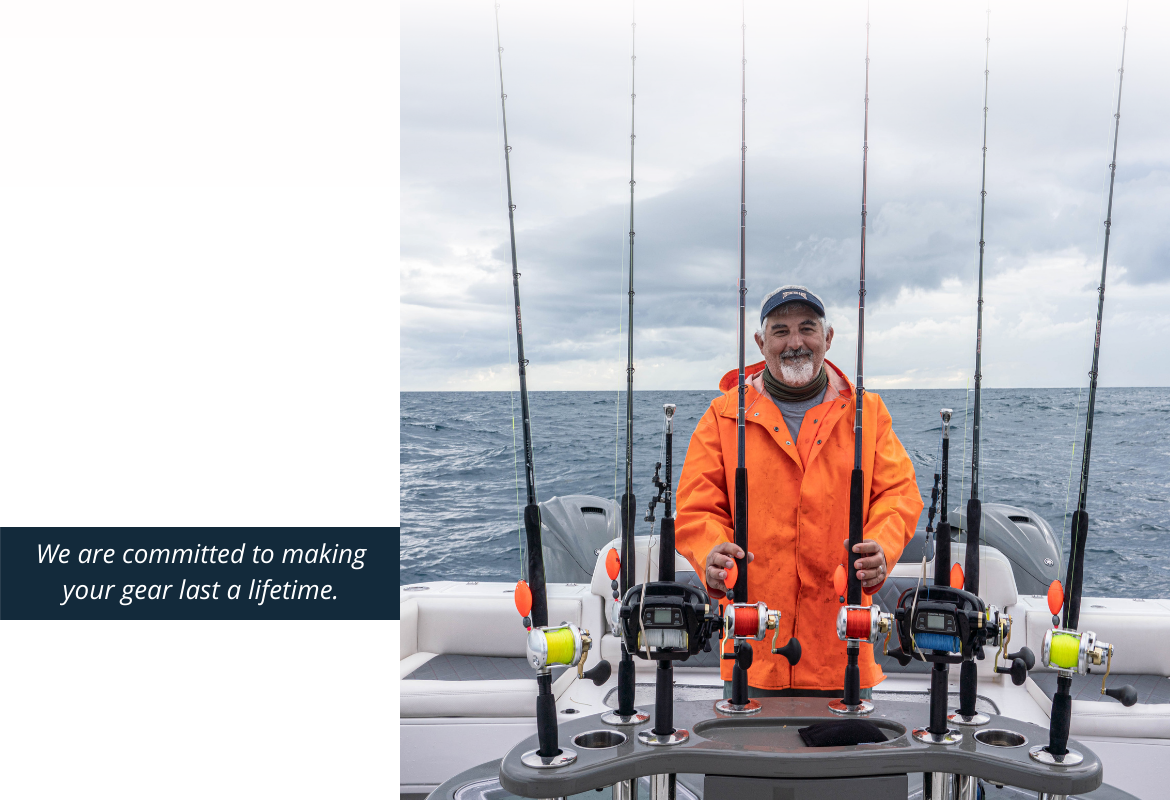 We will work directly with you to design your set around individual needs. From the blank to the tip, the reel seat to the wrap, taking the time to customize your fishing rod will all be worth when you see the finished product. 
When it comes to designing a custom fishing rod, there is a wide range of options to choose from depending on the type of fishing you plan on doing. Here are some things to consider when beginning the design phase. 
Freshwater or Saltwater

Inshore or Offshore

Type of fishing (trolling, kite fishing, drifting, bottom fishing, etc.)

Quality of Components

Type of blank used (composite, glass, carbon, etc)

Guide set (Fuji, Aftco, Winthrop, etc.)

Reel Seat

Grips (cork, foam, wrap)

Weight/Action of Rod

Design/Thread wrap

Colors
At Custom Rod & Reel we pride ourselves on ensuring you enjoy the process of building your own fishing rod, stress-free with the help of our expert builders. You can customize just about anything and everything when it comes to your fishing rod build. Our team will work with you from start to finish, listening to your preferences, and guide you to ensure no step is overlooked in putting together your custom fishing rod. 
Customize Your Fishing Rod With South Florida's Trusted Tackle Shop 
If you are interested in building your own fishing rod, use the order form above and one of our custom rod builders will get back to you soon! In the meantime be sure to explore our wide range of products and fishing gear. As a premier fishing supplies store we have everything you need for a successful day out on the water.